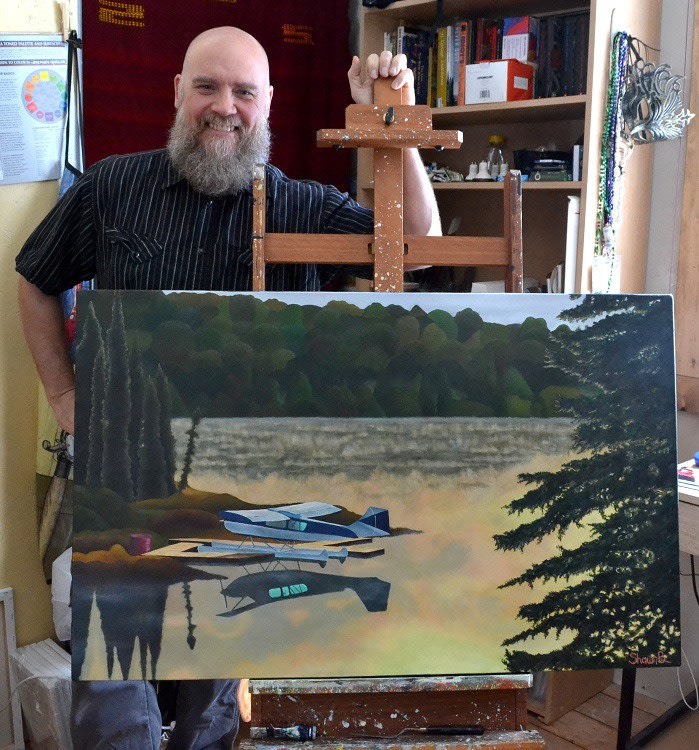 fish lake sunrise
Capturing a slice of aviation history and rural Alaska living in Talkeetna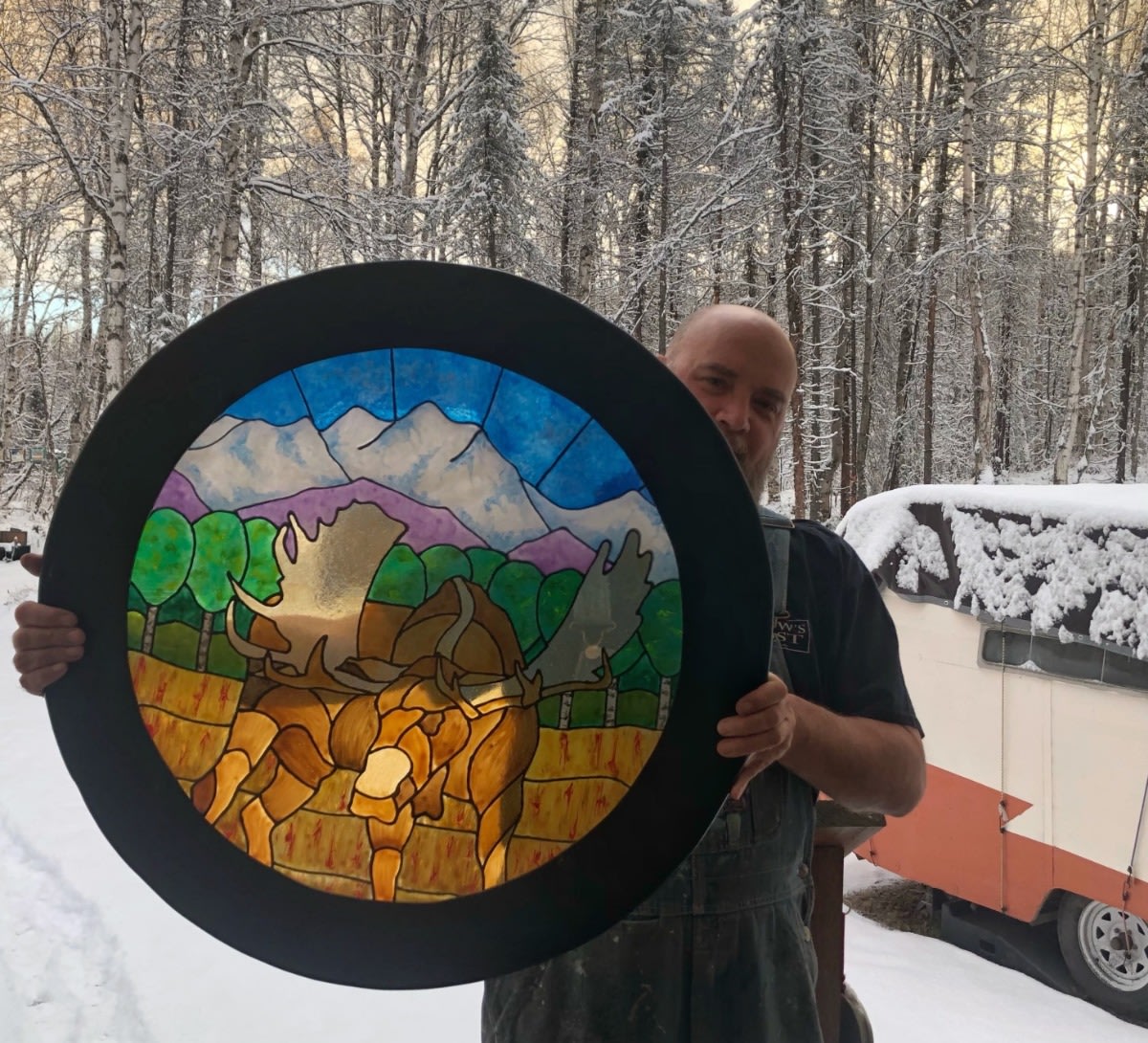 a welcoming touch
A custom window art piece to be featured above a home's exterior entry and lit from behind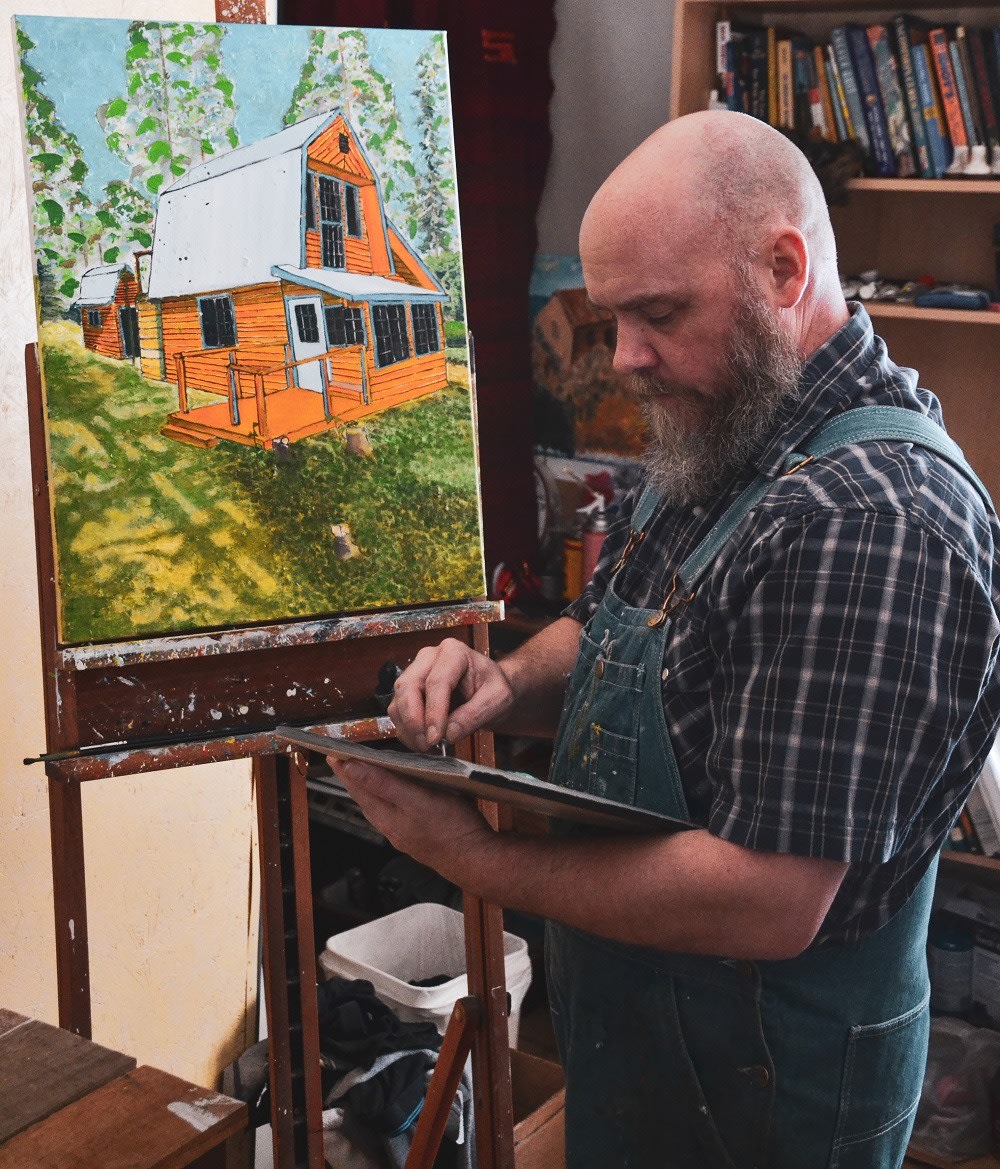 memories of talkeetna
Creating a special memory for a seasonal resident
01.
ONE OF A KIND
A commission is yours and only yours. I will never make print reproductions without your permission.
02.
PERSONAL
The piece is designed from your story, incorporating the things you love most in your life.
03.
PERFECT SIZE
A commission is custom-made to fit and coordinate with any space.
01.
STEP ONE
Choose a medium and subject matter that resonates with you. I primarily work with oil paints on canvas and acrylic window art (but I am open to exploring other mediums with you). If you have pictures of a special place or event you wish to remember, or a special something that is important to you, set aside a few images that you might like to share.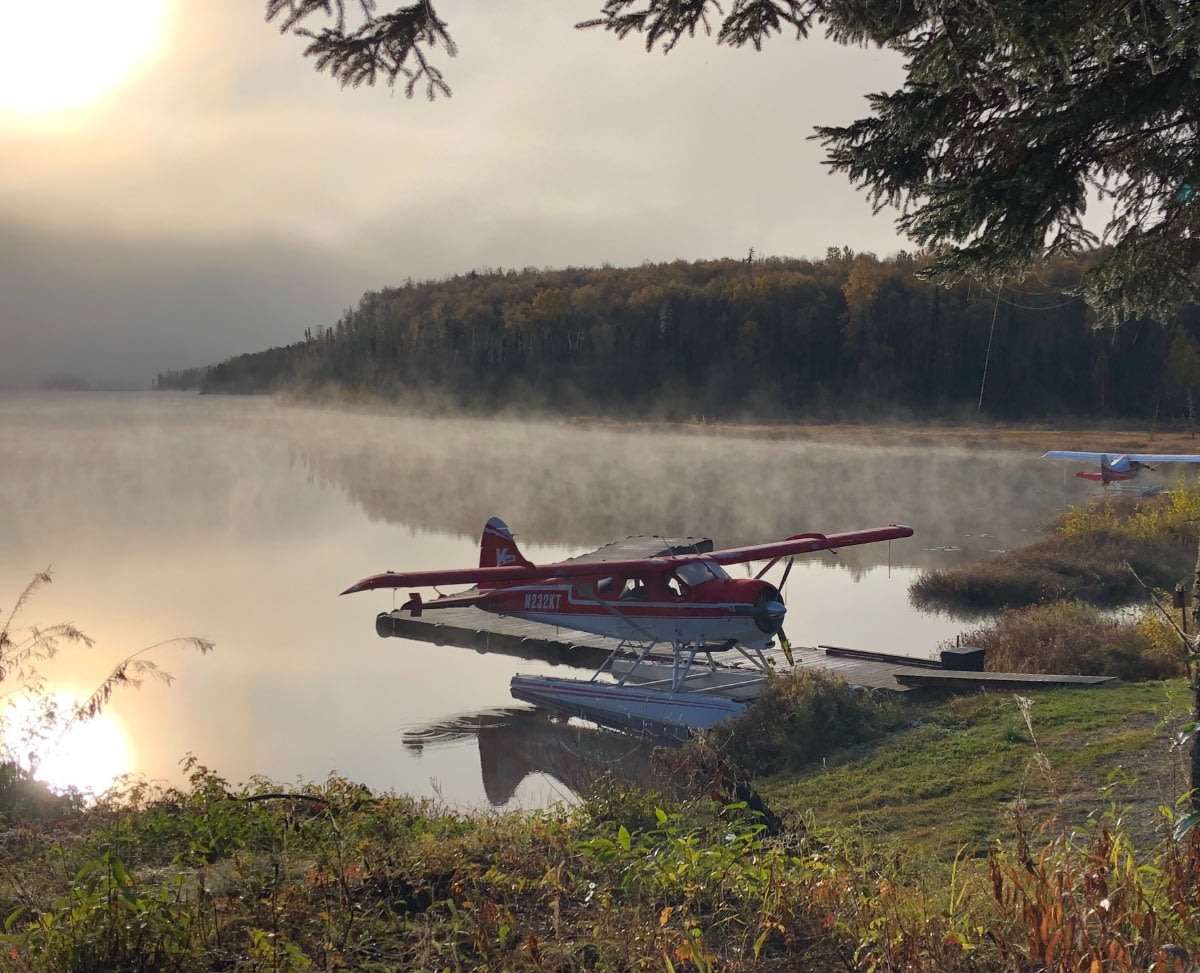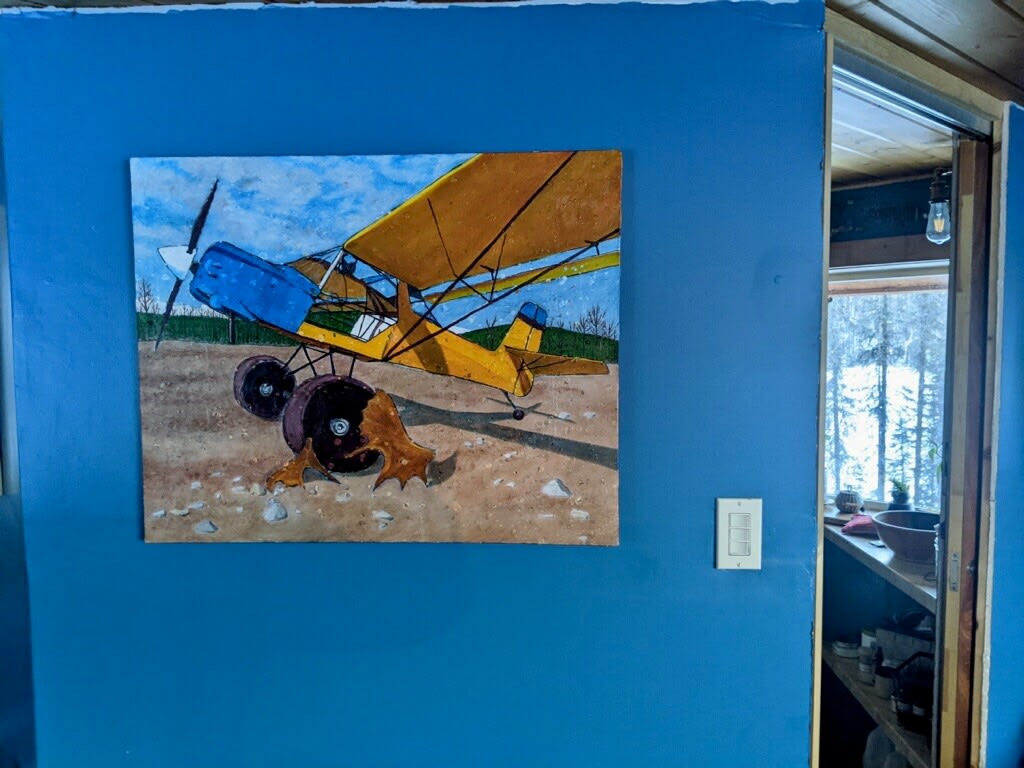 02.
STEP TWO
How big?
Keep in mind where you might like to hang or display the final piece. Here are some basic rates to help guide you and plan your budget. These rates are rough guides and open to discussion. All original works include shipping in the USA.
Oil Paintings (gallery wrapped - unframed):
Under 144 sq.in. (i.e. 12"x12"): $2.75/sq.in.
144 sq.in. to 576 sq.in. (i.e. 12"x12" to 24"x24"): $2.25/sq.in.
Over 576 sq.in. (i.e. 24"x24"): $1.75/sq.in.
Acrylic Window Art:
$1.00/sq.in. (Includes a simple hand-made wood frame, hanger, and chain. Custom frames may increase price based on materials and design.)
03.
STEP Three
Let's chat!
Fill out and submit my contact form. I will review the submission and reach out to you as soon as possible to set up a meeting in person, by phone, by virtual chat, or by any other means that works best for you.
We can discuss your subject matter, mediums & materials, and your budget to come up with a plan that fits.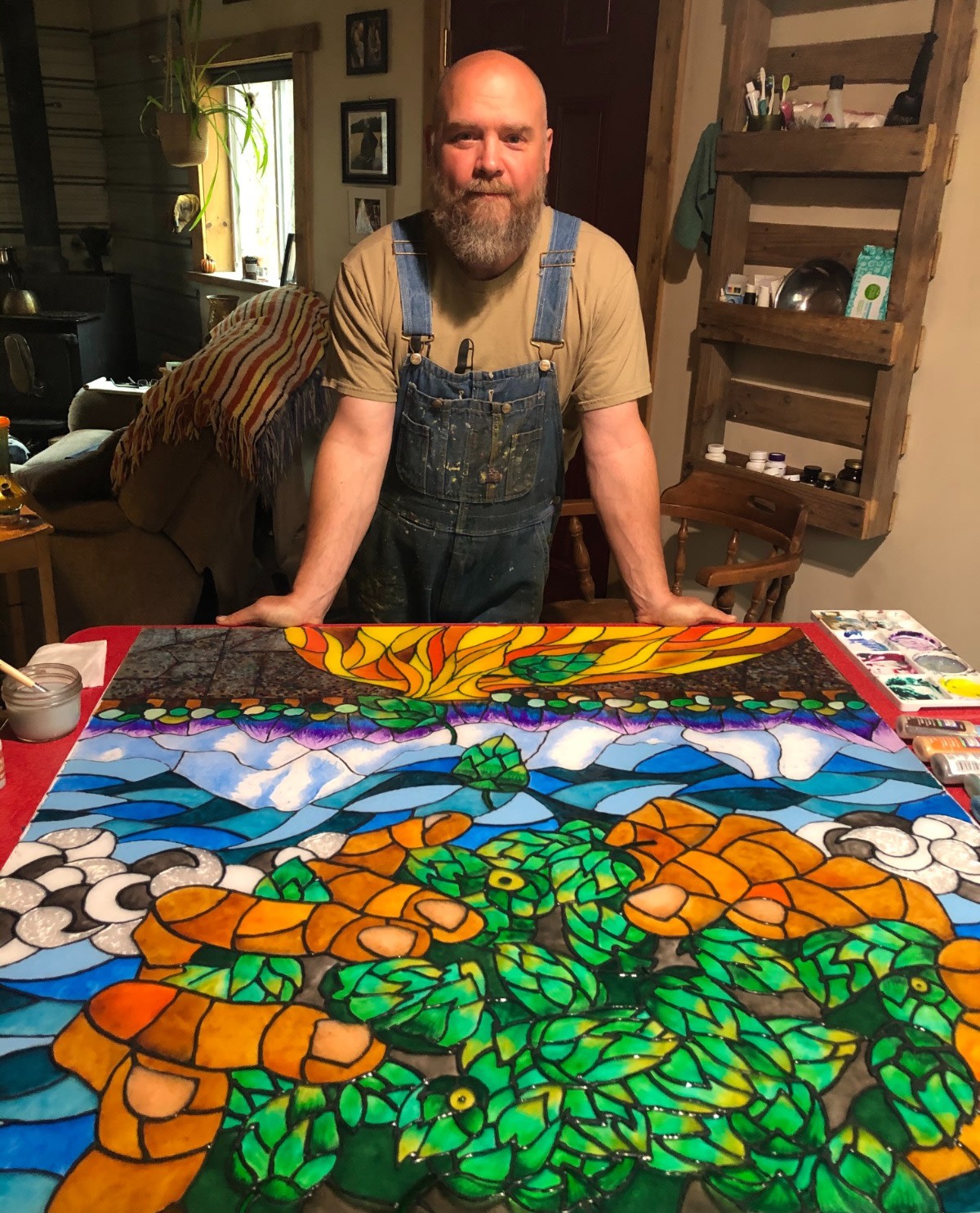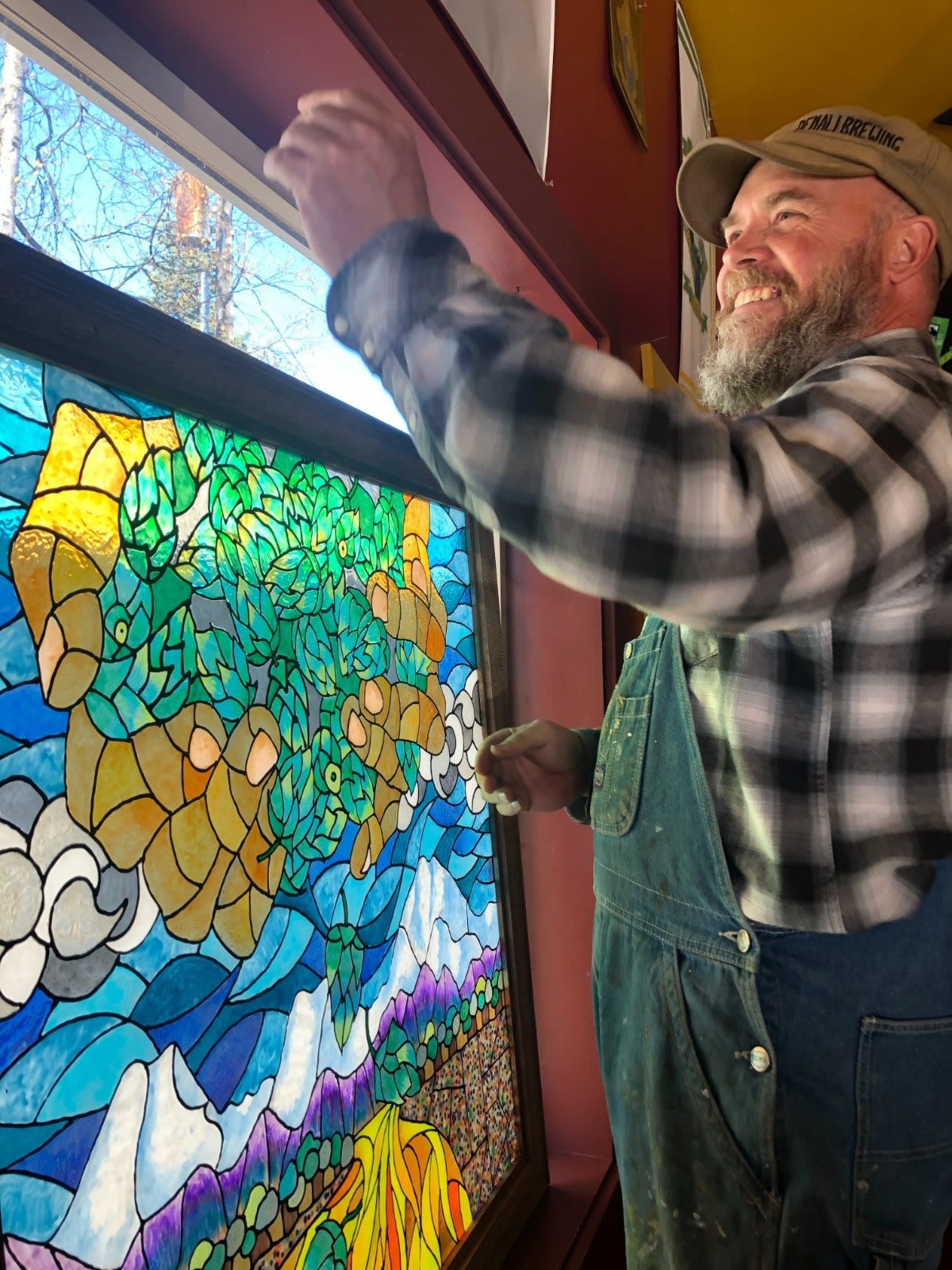 04.
STEP four
How long will it take?
Smaller pieces can take up to two weeks to complete. Larger pieces can take up to 4-6 weeks, depending on the size, detail, and process. Please allow an additional two weeks for packaging and shipping.
If your piece requires a little additional research or material gathering, some additional time may be needed.
First Timer?
Many of my commissioners are people and businesses who aren't veteran art buyers.
I love this because it gives me the pleasure of dispelling the myth that art-buying is scary or intimidating. Art should fill our spaces with joy and meaning by reminding us of the things we love.
The process of buying art should be no different.